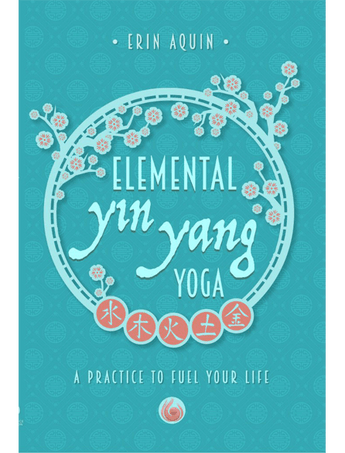 Elemental Yin Yang Yoga: A Practice To Fuel Your Life
Erin Aquin
Regular price $ 16.99 Special Offer
Are you a yoga instructor who wants to offer more variety and richness to your classes?
Perhaps you are a yoga student seeking a new approach to your practice.
In Elemental Yin Yang Yoga, author Erin Aquin blends the wisdom of the Five Elements of Chinese Medicine with yoga into a simple, yet powerful path for both yoga teachers and students.
Discover a new combination of these ancient traditions that will fuel your life and enhance your well-being beyond your mat and into your life.
By practicing Elemental Yin Yang Yoga you will:  
Deepen your connection with body and spirit  
Enhance your understanding of human behaviour and the different Elemental constitutions  
Prosper from the wisdom of the natural world around you.